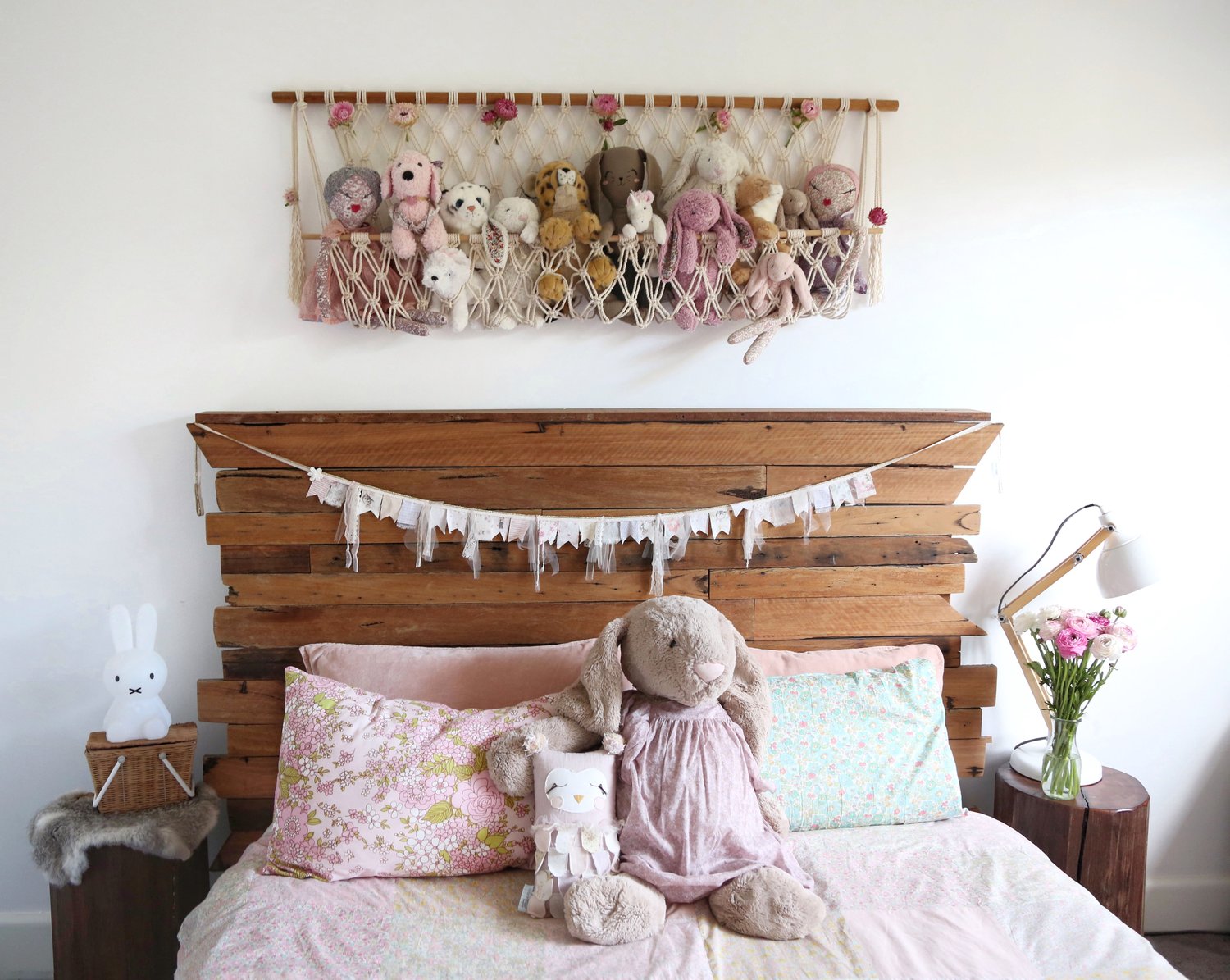 Macrame Stuffed Toy Hanger
Display your children's stuffed toy collection in this unique macrame hanger!
Adjustable "pocket" so your furry animals/dolls can peep out over the top.
Pictured dimensions are 140cm at the widest point and 54cm high ( height can be adjusted via the side ropes) .
For a custom size please email me at nadina@mavrex.com.au
Stuffed toys and flowers not included.
PICK UP available in the Inner West of Sydney, NSW